Free anime apps are hard to find. Since most of them are paid ones. If you are a manga lover, then you would have definitely tried searching for websites to read manga online or you might be looking for the best free anime apps. Now you need not worry as I would be providing you with a comprehensive list of best free anime apps for android.
The best part of these anime apps is that they are 100% legitimate.  Hence you would be able to download them directly from the play store.
I have personally used all of the listed anime apps. As a result, you can be sure that they offer you quality great quality stuff.
7 Best Free Anime Apps for Android
Crunch roll application is just a dream come true for all the anime fans. You can easily search any of your favorite anime videos and stream them online on your smartphone.
With one of the most content-rich applications, they provide over 25,000 episodes and 15,000 hours of the latest and greatest anime series. They offer free sign-up for a 14-day post which you need to purchase the membership.
Watch Anime Online, with the name you might have already guessed from the name, they provide anime online and you can watch them on the application.
Within this application they also provide you with the option to watch English dubbed, English Subbed anime on your smartphone device with different video quality.
This is pretty much a new app, but I have listed them as number two because of quality content and better service.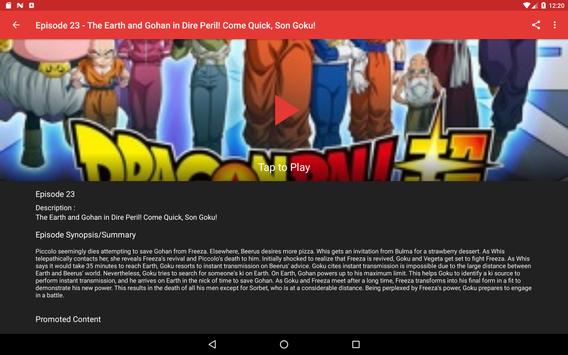 With My Anime, you can drown in your favorite anime immediately for free.
The first thing that you would notice is that this application is very light and easy to use on your phone.
They also have claimed that they update the anime series daily for their users. Reminders can also be set, in case if you want it to be set for you. You also can request for any series that they might be missing from their list.
Netflix app is the next one in the series of anime apps. Of course, you might be already aware of this application.
It is one of the best and world's leading subscription app which provides anime online. You can get awesome and latest of the anime series on Netflix. They also offer a month's subscription for free. Post which you need to pay for a monthly package.
Another great app featuring in this list is Viewster. With all the awesome content and up to date video series, viewster is a great app that you may use for free anime.
They have most of the episodes are available in HD quality and this number only grows, new updates every day.
You can also schedule to receive notifications about your favorite channel on viewster. This is a nice and simple app, with all the easy to use features.
Animecrave is a website as well as an application for mobile. The best thing that I liked about Animecrave is that they let you create your own anime library.
This is just awesome with the user's perspective. This app is loved by users who prefer to watch romantic and Brotherhood anime series.
With all the awesome collection on love and romance Animecrave is also advisable to be installed on your phone.
Popular among Naruto fans, this app is just awesome in terms of design and content.
This show is one of the largest projects in the anime world. Hence they have paid attention to providing high-quality anime stuff to its users. The best part is that you can watch and stream new episodes immediately after air.
Conclusion
I hope you might have found the best free anime app that suits your anime needs. I have tried to provide the best of applications for Android that are absolutely free.
All you need to do is to download them from Google Play store and you are good to go. These all apps are present in app store hence they are 100 % legitimate applications and will not harm your phone in any way.
If you have any application that you are using and enjoying your anime, then do let us know, so that I can add them to my list here. You can comment down below in the comment sections.
About the Author
Hazel Kumar is an engineering student and a contributor to Top Tech Easy.
Technology is his passion and he wants to spread the technological knowledge throughout. Hence to fulfill his dream, he writes and contributes regularly at Top tech Easy for his readers.